After starting EPIDIOLEX, your doctor will increase the amount of medicine to reach a customized target dose for you.
Once your target dose is reached, your doctor will evaluate your response.
If needed, your doctor may increase the dose of EPIDIOLEX.
Your doctor may also request additional blood work to evaluate liver function before you start and during treatment.
In clinical studies, a therapeutic dose (10 mg/kg/day) was achieved as early as the 8th day of treatment.
You should take EPIDIOLEX exactly as your doctor tells you. Do not stop taking EPIDIOLEX without first talking to your doctor. Stopping a seizure medicine suddenly can cause serious problems.
When the dose of EPIDIOLEX was increased to 20 mg/kg/day from the maintenance dose of
10 mg/kg/day, there was a somewhat greater reduction in seizure rates; however, there was also an increase in side effects.
Be sure to tell your doctor if you are taking any other medicines so he or she can take that into account when creating your dosing schedule.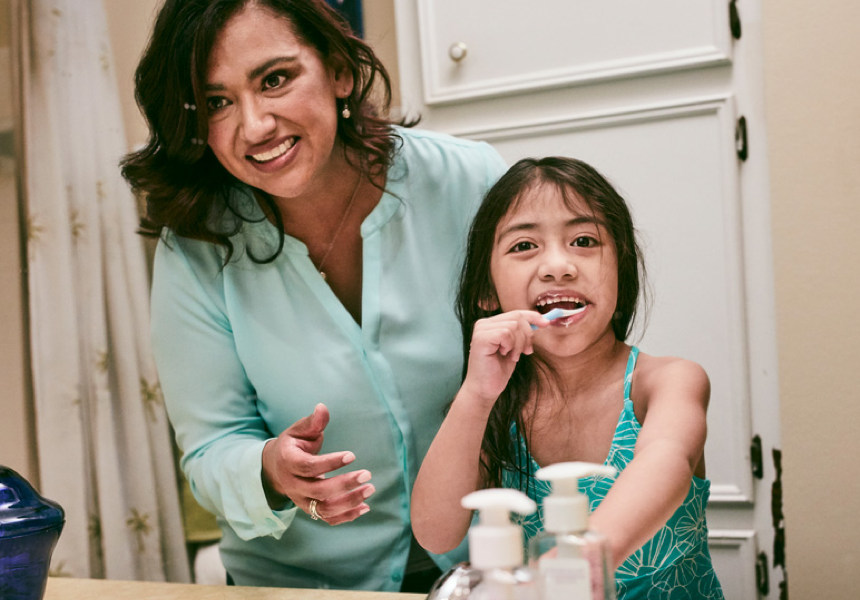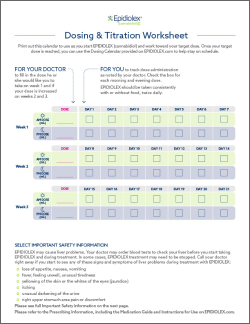 Dosing & Titration Worksheet
Use this calendar as you start EPIDIOLEX and work toward your target dose.