IMPORTANT COVID-19 COPAY UPDATES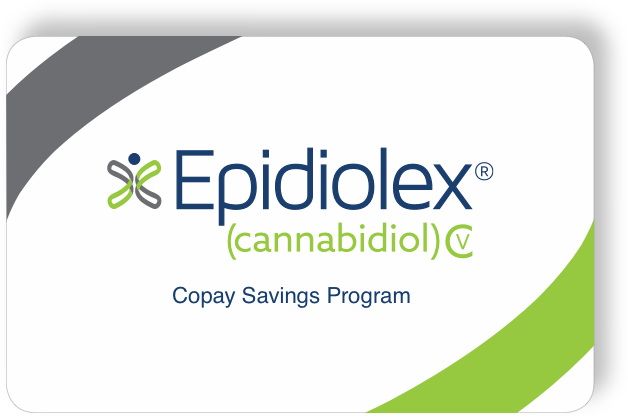 The EPIDIOLEX® Copay Savings Program is expanding to better support eligible patients in response to the COVID-19 pandemic
No Copay
for prescriptions or refills filled between April 1, 2020 and September 30, 2020*
No Limit
to the amount qualifying patients may receive to meet copay costs for the remainder of 2020*
For more information, call 1-833-GBNGAGE/1-833-426-4243. Customer service associates are available Monday through Friday, 8:00 AM – 8:00 PM ET (excluding holidays).
To qualify for this program, you must meet the following criteria†:
You must have a valid prescription for EPIDIOLEX® from a licensed prescriber
Your legal residence must be in the United States with a US mailing address (no PO boxes)
You must have commercial insurance and not be receiving coverage for EPIDIOLEX® through a Federal healthcare program (e.g., Medicare, Medicaid, TRICARE, Department of Defense, or Veterans Affairs programs, including Medicare Advantage and Medicaid managed care plans)
Certain state restrictions may apply based on where the prescription is filled
* On October 1 the copay program will resume where patients will pay as low as $0 for the first prescription and as low as $25 for each additional 30-day prescription. However, there will continue to be no limit to the amount qualifying patients may receive to help meet copay costs for the remainder of 2020.
†This offer is subject to change or discontinuation without notice.